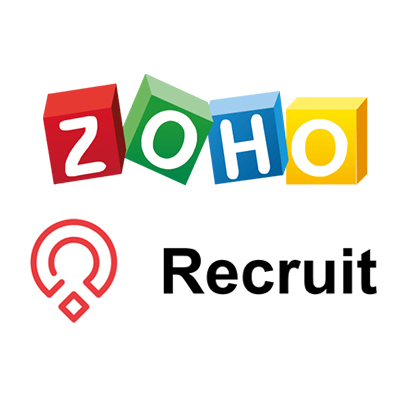 Zoho Recruit for internal hiring teams
Centralise your hiring process and work collaboratively as a team
An excellent Application Tracking System that streamlines your work and makes your recruitment process efficient. Monitor and track history of candidates' interactions. Zoho Recruit is integrated with multiple job boards allowing you to filter through resumes, make notes, schedule meetings, and keep your recruitment process organized. Highly customizable and available to large, medium-sized, and small businesses.
AI-powered candidate matching
Save time and set email triggers with workflow rules
Improve your reach for by posting to multiple job boards with the click of a button
Built-in SMS and calling functionality – Host interviews from anywhere in the world.
Candidates' self-service – update and track applications
Send out custom assessments such as skills assessments, background checks for easier shortlisting.
Zoho Recruit for staffing
Make placements your clients can count on with Zoho Recruit! With its user-friendly interface, it is a one-stop platform for all the hiring needs
Give Client's visibility into the recruitment process to keep everyone on the same page.
Automate and speed up your hiring routine with workflows
Highly customisable – email templates, dedicated client portal, Voip Integration
Full 360 coverage, from sales calls to placements and CV database
Incredible 24/7 phone support
Security of our clients and candidates' data is important to us. Zoho recruit is built with security by design.
Zoho Workerly
Empower your contract and temporary workers
Real time notifications and consent requests
An end-to-end Temp lifecycle management software for staffing agencies. Recruiters can manage their client and temporary workers databases, match temps and schedule jobs based on client requirements, generate timesheets, and send out invoices from within one interface. Your work in your palm.
Temporary workers portal
Temporary workers acceptance and availability
Organized dashboards
e-timesheets
SMS and email integration
Integration with Zoho products and other third party-applications