Cloudtech HR can help you make changes to your business, process & systems.
Cloudtech HR has been operating successfully in Ireland & the UK since 2009. During this time, we have improved the business efficiency and implemented systems for 300+ organisations (that is over 600 projects!); from small local companies right up to large multi-nationals.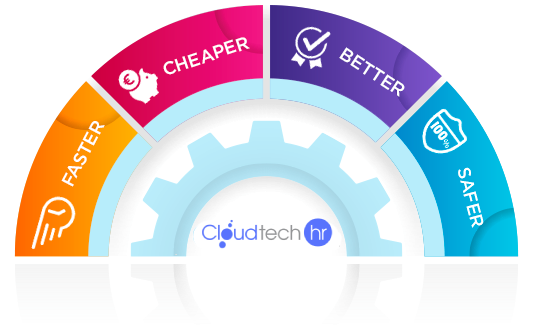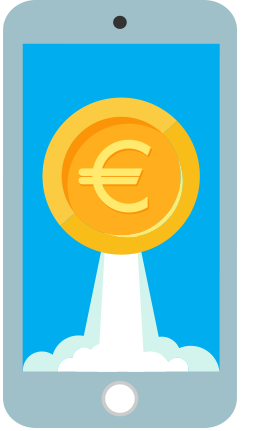 Cloudtech HR is a boutique professional services company that specialises in enabling radical business change for companies by:
Finding ways to increase revenue recognition
Improving the quality of business outputs
Facilitating companies to go paperless
Reducing the chances of human errors and malpractices while collating data
Removing unnecessary business costs and obstacles
Enabling compliance and regulatory standards
Saving time and automating repetitive HR tasks
Cloudtech HR is 100% focused on Zoho Applications
Cloudtech connects end to end business processes and reduces back-office administration by looking for points of integration that can be automated. This removes cost, increases throughput, and avoids costly manual error and rework.
We carry out strategic business consulting to capture and document your changes and provide you with an achievable roadmap to follow. Only once change has been signed off (and it is clear how it will be measured) will we work with you and your team offering training and implementing the right Zoho software solution.
Are you ready to make changes?
Our team of experienced professionals will work with your company to carry out SWOT analysis, strategic reviews, define cost benefit cases, and carry out all aspects of business process modelling and engineering. These are practical and pragmatic engagements targeted at getting business change resolved quickly and effectively.
We provide business enabling technology to make it real
Following engagement with your senior business team, we can supply technical and business project resources to manage and implement solutions. We work in all areas of Human Resource Management offering bespoke consultation, training, and implementation of Zoho HR Management, Recruitment & Training Solutions for the varied needs of our clients. These include Zoho People, Recruit, Cliq (collaborative working), Sign (legally certified online signing), Shifts (employee scheduling and tracking), Vault (secure online password storage) and TrainerCentral (platform to create and sell your own online courses)
We work for all sectors
Cloudtech HR develops applications for all industry and business sectors, including Manufacturing, Engineering, Financial Services, Telecommunications and Media, Utilities, Travel and Transport (including logistics), Local and Central government and for SMEs through to large multi-nationals.
Our aim is to build a long-term relationship with you so that we can provide enduring and comprehensive solutions from your initial requirements through to ongoing support.
Our objective is to fuse your business processes with the best technology solutions.
Our expertise is to get rid of the paperwork and spreadsheets, and free up your HR professionals' time for more productive activities.
We practice what we preach and routinely use Zoho applications as part of our day-to-day operations.