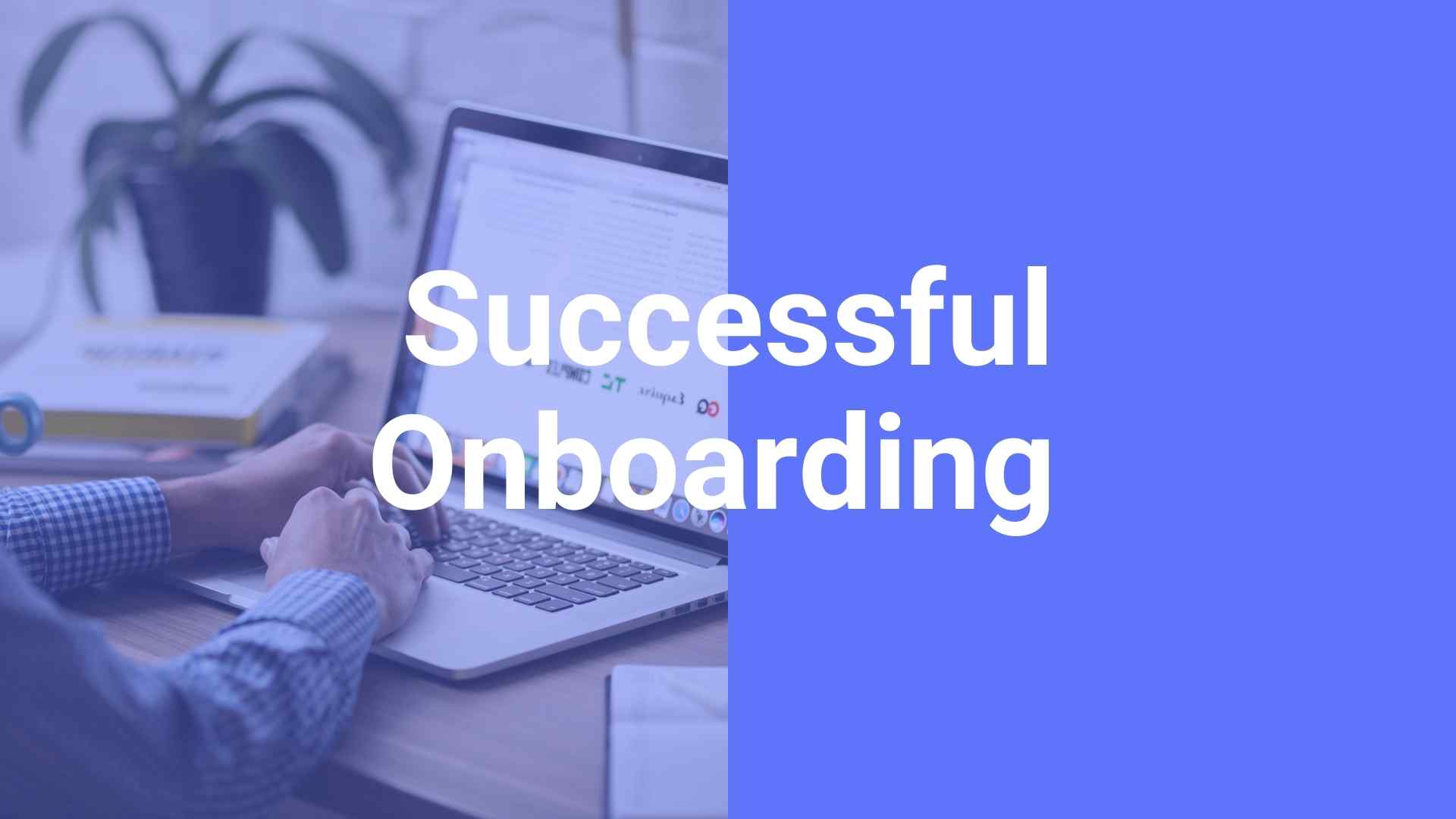 New Hire to Team Member – Employee Onboarding
Have you ever had an exciting new hire suddenly resign early?
When a candidate agrees to work at a company, it is often because they are pleased with all the interactions they have had so far as well as the recruitment process to that point. After the long awaited "yes", it is easy for employers to forget the importance of having a good onboarding process in place for new hires. The effort of integrating a new employee and getting them comfortable within your team should not end the moment they sign a contract.
Without a structured onboarding process in place, new employees are left confused. Some new hires report feeling neglected and others are left overwhelmed by a lack of information. Switching jobs is a big step and can be intimidating at the start. No one wants to be the newcomer for long. We all want to feel like a part of the team.
Processes involved in onboarding
Employee onboarding involves a lot of moving parts, and it begins from the moment of sending out an offer letter to completing all the required paperwork, learning about the company's values and goals, enrolling in any training, getting to know the other team members, and in today's world of remote working – ordering computer equipment. These are just a few of the processes and may differ depending on the company size and employee number. Interestingly, many of these processes can be automated to make onboarding much more efficient and stress free for the employee and employer. According to CIPD, 42% of organisations are improving their induction process to enhance retention.
Benefits of effective Onboarding
The CIPD factsheet December 2021 states that an effective induction or onboarding benefits both employers as well as the employees.
For employers, these include reducing turnover and absenteeism, and increasing employee commitment and job satisfaction.
For employees, starting a role in a new organisation can be an anxious time, and an effective induction programme alleviates anxiety. Efficient onboarding enables them to understand more about the organisation, their role, and ways of working, as well as to meet new colleagues. It plays a critical role in employees' engagement, productivity, commitment, and retention.
Optimizing the employee onboarding experience can help companies retain their people and increase productivity
Employee Onboarding Software
In a world that is increasingly virtual and with more employees adopting a hybrid or remote working style, top companies are realizing the importance of investing in an online onboarding system. It is important to include the employees working remotely so that nobody feels left out.
Zoho People is a HR system that helps to digitize all the manual work – forms, online signatures, email alerts, training, and many other processes. Employers can get paperwork sorted and contracts signed in advance. That way new hires can really start their job on their first day. Zoho People is divided into different modules which cover the onboarding processes.
A bad onboarding process creates a sense of disengagement that can lead to early resignation. So how can you optimize your onboarding process?
Cloudtech-HR is organizing our first Onboarding webinar on Tuesday, 8th of November 2022. Our CEO, Tim Pullen will give a demo on how the Zoho People system works and at the end of the webinar he will be answering any questions you have.
Register now and reserve your spot.
About Cloudtech-HR
Cloudtech HR is the only specialized Zoho Human Resources Management Software (HRMS) provider in Ireland. We work in all areas of Human Resource Management offering bespoke consultation, training, and implementation of Zoho HR Management, Recruitment & Training Solutions for the varied needs of our clients. These include Zoho People, Recruit, Cliq (collaborative working), Sign (legally certified online signing), Shifts (employee scheduling and tracking), Vault (secure online password storage) and TrainerCentral (platform to create and sell your own online courses). For more information, visit our website – www.cloudtech-hr.ie