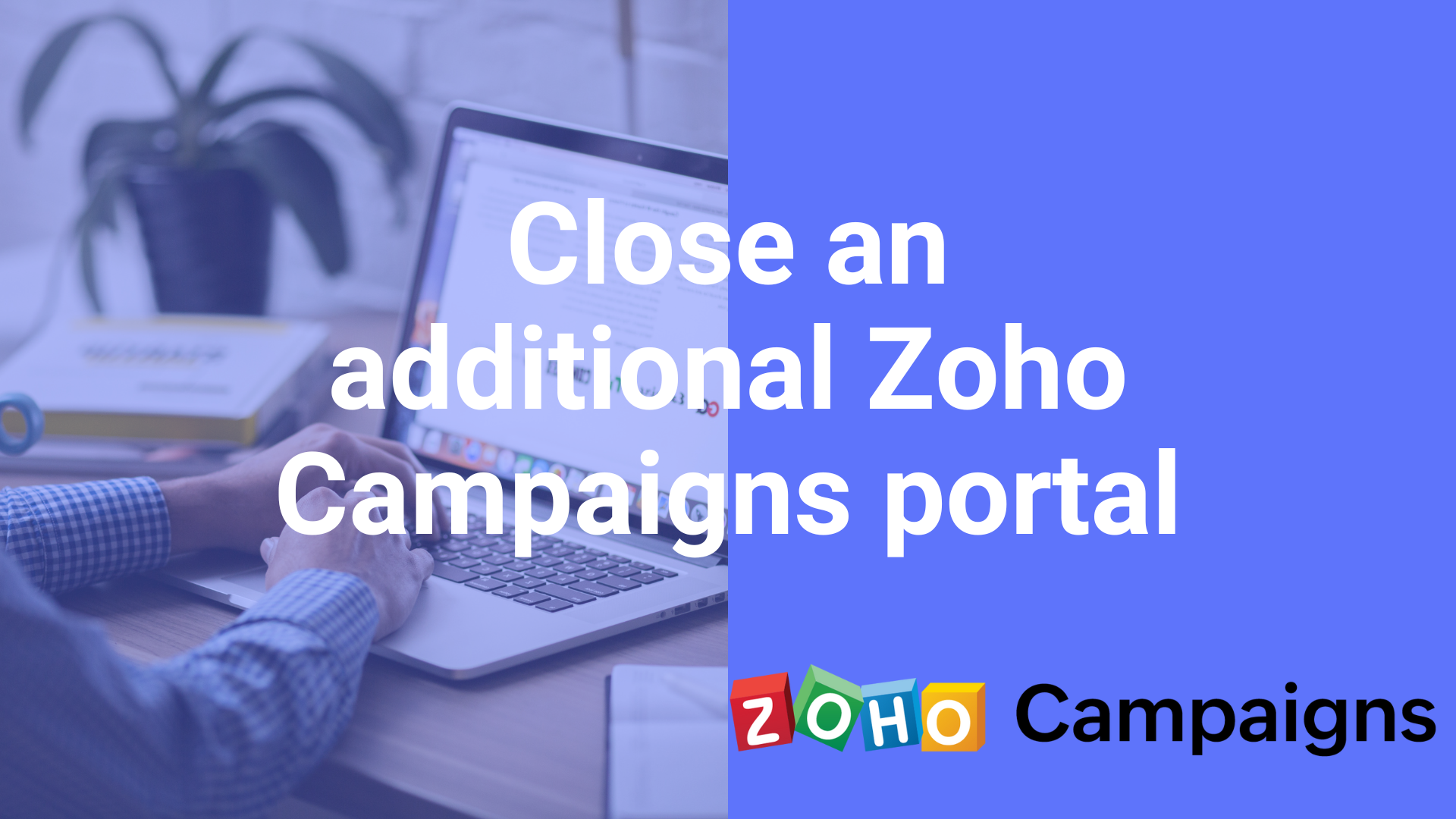 How To Delete A Zoho Campaigns Account
Very often an additional Zoho Campaigns account might be created when logging into your organizations portal for the first time. This might lead to issues down the line when you try to add your email within the organizations portal to perform certain tasks – such as adding as an email sender. To solve issues such as this, you would have to delete the additional portal within your Zoho Campaigns.
How can you delete a Zoho campaigns portal or account.
From the navigation toolbar, click on settings at the bottom left of the screen
Under General, click on subscription
You see a text that states – "To close your Zoho campaigns account, delete account"
Click on delete account
When you delete your additional portal, you stay within your organizations portal and you may now add your email address as a sender email. Your organizations portal also becomes the default Zoho Campaigns account.